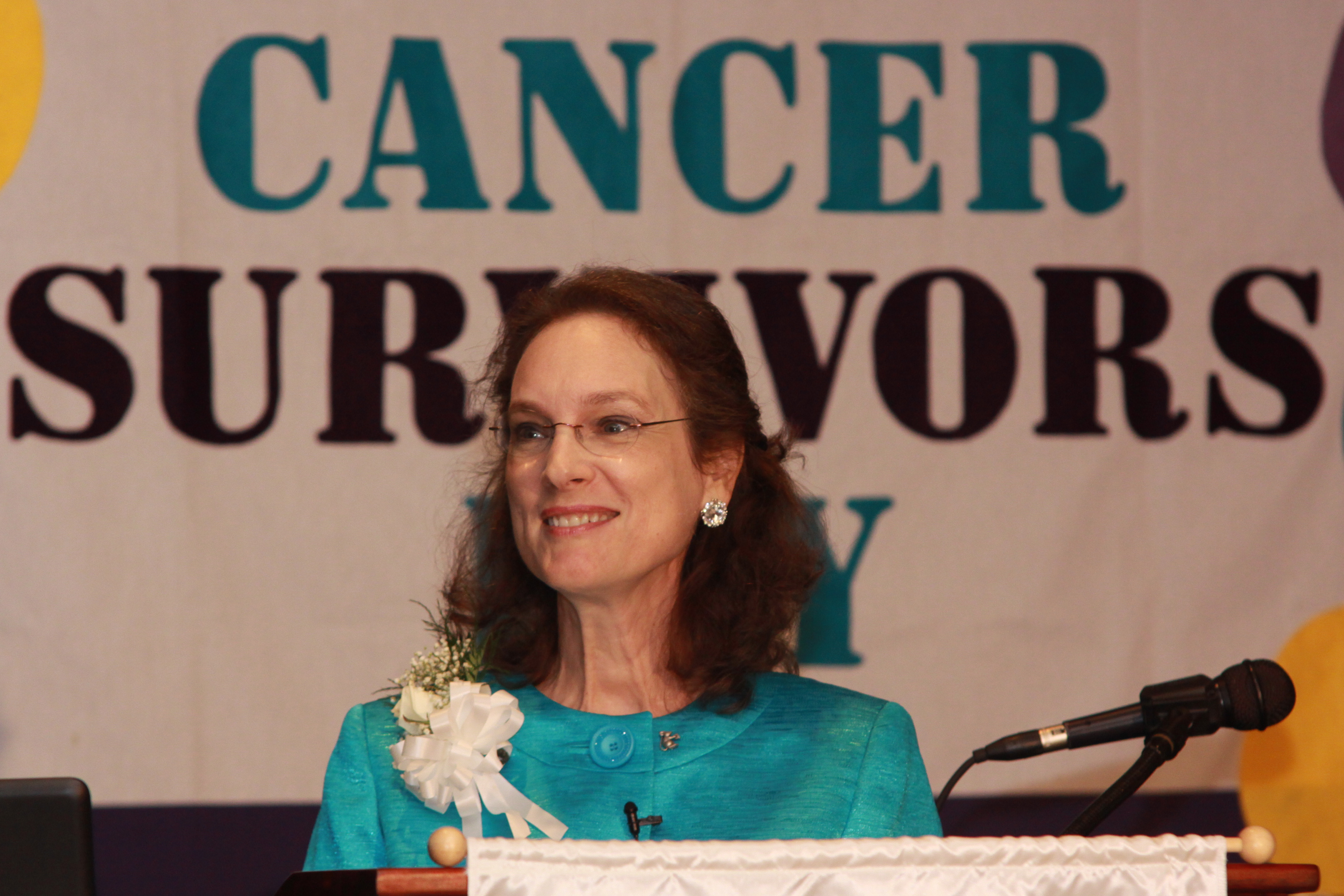 Feb. 27, 2014, Vol. 12, Issue 4
You may have seen it in the headlines — a large and rigorous study is casting doubt on the value of mammograms in reducing deaths from breast cancer. This, like many other health scare reports in the media, can cause quite a stir among the public — that would include you and me but just as importantly for your professional responsibilities, your members, patients, friends and families. Certainly studies have value, and they can be interpreted from various angles.
But should it be read as the Gospel truth? Should it really signal the end of mammography? Usually the media looks for the angle on what's "new" and different, not what's ordinary and accepted. Hence, the confusion that we often feel about whether a food or a process is good for us or not. Vitamins, caffeine, carrots, you name it, it's been questioned.
Like a good patient, I like to get a second opinion.  And in this case, I would get it from our highly knowledgeable and thoughtful writer and speaker,
Dr. Wendy Harpham. Wendy is a doctor of internal medicine, best-selling author, long-term cancer survivor, and mother of three. Based on her belief that well-informed patients do better and feel better, she has developed throughout her career teaching tools to educate her patients about their illnesses and treatments.
I do not think that the New York Times article she refers to in this article is anywhere near the sensational angle that may have shown up in other media regarding the mammogram study. Nonetheless, as she points out, it stirs up emotions by its very nature. I respect her views on this current "mammogram mess" and wanted to share them with you.
Mammogram Mess
   By Wendy S. Harpham, MD
What are people supposed to think after reading Gina Kolata's New York Times article, Vast Study Casts Doubts on Value of Mammograms?
The mammography controversy stirs emotions because…
The stakes of under-diagnosing and under-treating are high.
The stakes of over-diagnosing and over-treating are high.
People have been touched by breast cancer, personally or in a loved one.
Change and uncertainty are uncomfortable.
Basic ideas to keep in mind:
The science of screening studies is complex.
Recommendations, at best, are provisional. And that's good. It means we are acquiring new information and developing new treatments that keep changing the equation.
Earlier treatment of cancer is usually better. But it's not better in cases where the disease can be treated or cured just as successfully if found a bit later. Or in cases where, had the patient waited, newer treatments would be used that are equally — or more — effective and less toxic or less disfiguring.
My conclusions after reading the article are that physicians and patients must work together to…
Tailor recommendations to each unique situation, based on the risks and benefits for mammography as derived from population studies.
Optimize the use of self-exam and exam by clinicians.
Educate everyone with sound information about changing recommendations, based on changing knowledge and changing treatments.
Develop better methods of prevention, detection and treatment.
Honor past decisions made for patients based on past knowledge; prevent today's patients from making decisions today based on outdated information.
Nourish hope of making the best decisions and enjoying the best possible outcomes.
With the story of how best to use mammography a work in progress, you can expect future posts on the role of mammography in her blog, Healthy Survivorship.
*****
Known for her wit from the platform, Dr. Harpham has become a nationally recognized keynote speaker. At survivorship conferences and celebrations, Dr. Harpham connects with patients and their families as only a survivor can, sharing stories and advice that both educate and inspire. To find out more about booking her for your Cancer Survivor Day Celebration, or educational conference, click here to go to her page on my website, then click on the video segment in the right hand column, and watch her give a short presentation for her induction into the Texas Women's Hall of Fame. Then give me a call at 503-699-5031 or email me barbara@speakwellbeing.com .
Photo Fun with Food
     — A new way to play with your food, online!
In other news this week, I was tickled when I read about this new website, Got your attention, didn't it?  Interestingly, the company's biggest fear, and happiest surprise, was that the name passed legal scrutiny.
The idea, instigated and executed by juice and smoothie maker Bolthouse Farms, is to promote healthy
food (like fruits & veggies) with the same kind of mouth-watering photography that has glamorized sodas, cookies, cakes, pizza, hamburgers, french fries, and the like. That and some creative electronic play with food.
The company has come up with an algorithm that tracks hashtags on Twitter and all over the Internet, for 24 keywords for fruits, vegetables, and their popular fatty, sugary, alternatives, and it logs in real time, every 15 minutes. When the site was launched earlier this month, of the 171 million posts the algorithm picked up, 72% were for less healthy foods, and 28% were for fruits and vegetables.
Check this one out for ice cream, and you'll get a sense of what the healthy stuff is up against.  I love the tongue in cheekiness of "Think before your tweet." Now, just for the fun in the healthy stuff, go here (and come back). Keep clicking on the kale, and it plays like a slot machine. Ding, ding, ding! Or take some shots at the Pomegranate Piñata. Or play a tune on the carrot keyboard. This website has creativity and innovation in spades. What a great place to get kids involved — on the healthy side of the fence.
The foodpornindex.com will be showcased at the Partnership for a Healthier America's summit meeting next month where First Lady Michelle Obama will be the keynote speaker.
For more background information about how it all works, read all about it in this informative New York Times article.
SPRING!
The first pioneer crocuses of the season are blooming in our local park. I
thought you might appreciate a photo I snapped with my phone today.
Snowbound friends, here's a glimmer of hope especially for YOU!
Until next time, take care of yourself for your well being and those you love.
Yours truly,
Barbara

For Your Well Being is published bi-weekly. We bring you insider speaker reports, exclusive stories about special events around the country, meeting planner tips, and fun stuff from the worlds of health and well being. Be well and be in the know!
The Speak Well Being Group is a specialized speakers bureau, focusing on speakers for hospital-sponsored community events, healthcare organizations, nurses, conferences and women's groups. Our speakers are hand-selected. They are not only experts in their fields, they connect with their audiences while bringing them life-changing information, smiles of recognition and ultimately a sense of well being and hope.
Finding the perfect keynote speaker for your special event or conference is my personal passion, not just once, but year after year. It brings me great joy to know that your audience was delighted and moved by the speaker we selected together. I'm committed to making the process easy, pleasant and fun.