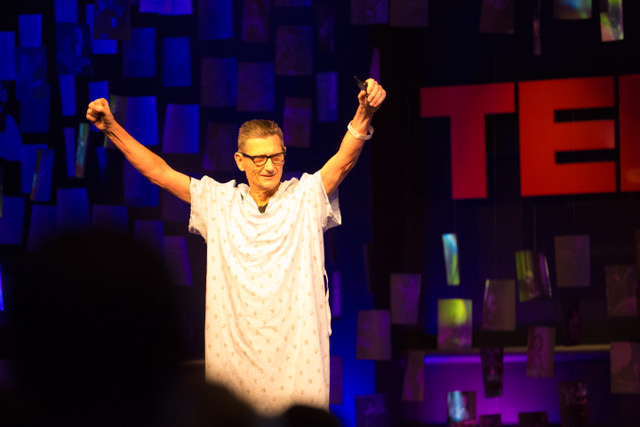 July 20, 2017, Vol.15, Issue 6
A gravelly voice would not necessarily be considered an asset for a professional speaker. But in the case of throat cancer survivor speaker Lee Tomlinson, he is grateful to have a voice, period, and his raspy voice just enhances the power of his message.
Today — just having passed his 5 year survivor mark —he employs that voice to teach the fundamental importance of compassion in medicine and to engage health care professionals in adopting and even spreading compassionate care. He also exhorts cancer survivors to grab life and live it with every ounce of gratitude and gusto that they can muster. He is a man on a mission, and a trace of hoarseness is not about to hold him back.
There is so much to share about Lee Tomlinson, that I am making this a two-part series. This issue features his story and a little about his message for cancer survivors. Part 2 will feature his work with healthcare in the delivery of compassionate care.
Lee Tomlinson: Man on a Mission
Lee would be the first one to say he has lived a life full of adventure. He owned one legendary Hollywood studio, built another, and raised tens of millions of dollars for a national charity. He has also run a business in China, been a professional tennis player, and produced a decade of award winning network television specials for CBS and the American Film Institute. In the corporate world, he has also been a passionate keynote speaker, educator, trainer, author, and consultant in the customer service improvement arena.
His adventuresome lifestyle (and some occasional bad luck) has also landed him in numerous hospitals, ERs, and waiting rooms around the world. He is a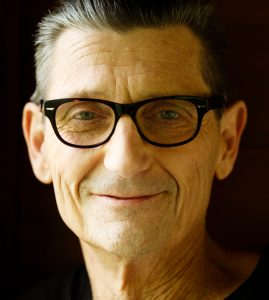 very experienced patient.
But it was a brutal battle with Stage 3+ throat cancer, that brought him to his knees, and face to face with a healthcare system lacking in compassion, and that put him in touch with his new calling, a crusade for compassionate care and patient resilience.
"The day I was diagnosed with cancer, I went to my EMT for simple allergy tests," he said. "The doctor asked if she could do another test — an endoscopy."
She made a funny little noise, kind of an intake of breath, and said, "Lee, I don't know how to tell you this, but I think you have throat cancer, and it's pretty advanced." Along the way, she said, "Oh, and by the way, we'll probably have to do surgery as well." And then added, "If we get to that part, you're likely to lose your voice."
"Of hours of talk about cancer and treatment, that is the only thing I heard." Lee said. "I would lose my voice."
"I like to talk. I like to communicate with people. It's a pleasure for me, so I couldn't fathom that. It was just overwhelming for me. I didn't think I could do what I'd done before — I'm going to produce television shows, like this? I'm going to run a studio? There is no way. I mean I can't make a living, let alone do the things that used to define me. It was scary. Every day I got more scared."
Lee's treatment was grueling — 3 months of chemotherapy, 7 weeks of radiation. "I thought I was tough. I'd been through a lot of pain with all of those accidents in my life, but this — cancer kicked my butt. It knocked me down, laughed at me, let me up, knocked me down and laughed at me again," he said. "I was in 24-hour a day debilitating pain. I had sores in my mouth and throat, couldn't eat, lost 60 pounds. I had numbness in my hands and feet, chemo brain, dizziness, constant migraines, and fatigue that kept me in bed for months."
Just when he thought it couldn't get any worse, he was admitted to the hospital with a life-threatening infection at the site of his port. It was a harrowing experience. The care he received at what he calls "the hospital from hell" was shockingly rude, robotic, disrespectful, inattentive, and lacking even a hint of compassion.
Through this experience Lee became painfully aware of the trauma caused by compassion-less medical treatment. In fact, this lack of compassionate care drove him to plan to end his own life — until a caring conversation changed his mind and his life.
In our next installment I'll cover the rest of the story — how his new awareness and startling discovery of its probable cause turned him into a healthcare professional advocate.
Meantime, I want to draw your attention to his program for cancer survivors; it is both entertaining and inspiring. Lee is all about celebration and gratitude, and he expresses it with great energy, presenting his message with a combination of careful design and spontaneous delivery.
"There's one piece of advice I would tell any cancer patient: Don't do it alone. Surround yourself with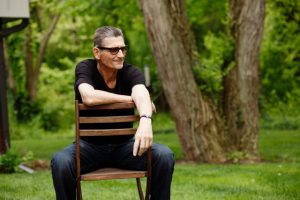 experts. Surround yourself with smart people. Surround yourself with people who love you for who you are, and will have your back. It will increase your chance of survival, and whether you do or don't [survive], it will make whatever time you have infinitely better, without a doubt.
"My life now is about being the best human being I can and being of service every day I'm alive. I get to meet new people. I get to associate with extraordinary caring, loving, and skilled humans who have no other purpose in life than to make life better for other people.
"Life is not about the size of your house, the newness of your car, or status and prestige. Cancer is easily the worst experience of my life and it's also the biggest blessing, and I am deeply pleased that I had that experience and I get to be where I am now every minute of every day. I'm better for it. I'm happier for it."
Click on this link to our website to view Lee's TEDx talk.  It starts with him dressed in a hospital gown, and with every minute its inspirational value increases, and then his costume transforms.
Call or email me to learn more about bringing his extraordinary programs to your organization.
Losing Bella
I've had more than one experience with cancer and loved ones, but it hit home, unfortunately, once again at the end of June. Our beloved beagle, Bella, was diagnosed with lymphoma. The vets assured us that most dogs respond well to treatment, and do not experience the side effects from chemotherapy that humans do. We could expect that she would be back to herself in a few weeks and have a good life for a year or more. No cure, but some time to cherish her bright spirit. It was not to be.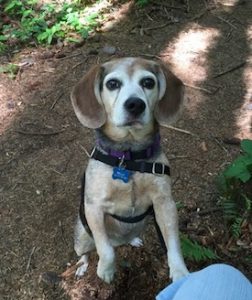 When we took her in for her second treatment, though, she was too sick for it — internal bleeding, anemia, blood clots in the lungs, trouble breathing. The vets were professional, empathetic, and compassionate, but there were no options. We had to let her go. That was just 2 weeks ago and our lives and hearts are aching with emptiness.
She was only 10, and we had her for 8 of those years, having rescued her from the pound in 2009. My guess is that, being a beagle, she had just wandered off. Someone else's loss, our gain. She never wandered far from our loving embrace. She was a total sweetheart, and I'll say it again, we miss her immensely.
I put some photos together in a video tribute to her and the people she loved who loved her. It's just 2 minutes, and the music is "Bella's Lullaby" from Twilight, the Movie. If you're a pet lover and would like to watch it, click on this link.
Until next time, hug your furry ones a little longer, if you have them, and take care of yourself for your well being and those you love.
Yours truly,
Barbara
For Your Well Being is published bi-weekly. We bring you insider speaker reports, exclusive stories about special events around the country, meeting planner tips, and fun stuff from the worlds of health and well being. Be well and be in the know!
The Speak Well Being Group is a specialized speakers bureau, focusing on speakers for hospital-sponsored community events, healthcare organizations, nurses, conferences and women's groups. Our speakers are hand-selected. They are not only experts in their fields, they connect with their audiences while bringing them life-changing information, smiles of recognition and ultimately a sense of well being and hope.
Finding the perfect keynote speaker for your special event or conference is my personal passion, not just once, but year after year. It brings me great joy to know that your audience was delighted and moved by the speaker we selected together. I'm committed to making the process easy, pleasant and fun.