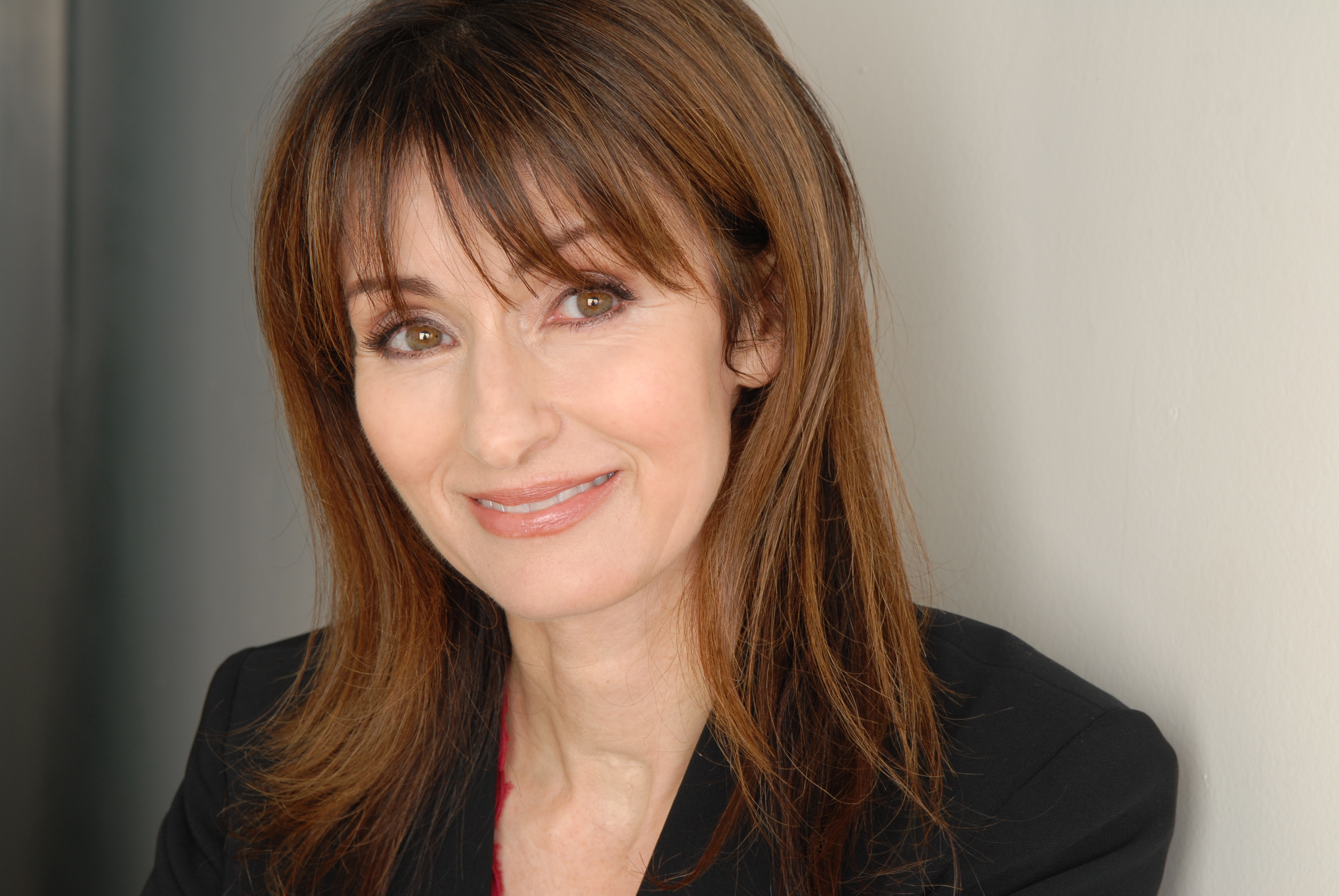 Oct. 6, 2010, Vol. 8 Issue 8
Dear Friends,
October is here. Bring it on!  This is probably the busiest month of the year for women's events, which reminds me that it's a good idea to plan ahead and book early. I've already had inquiries for Oct. 2011. Things are definitely looking up since last year, and that's a good thing for everybody.
I get to meet some amazing people in this line of work, and today I'm going to introduce you to a speaker with an incredible story. I had never heard of "locked-in syndrome" and to meet someone who was literally trapped in her body while not being able to communicate in any way, and is now a professional speaker, is just plain amazing. She not only survived it, but is fully functioning in the world, as a wife, mother, author, speaker and advocate for stroke victims and people with disabilities. Read on.


Kate Adamson:
Paralyzed But Not Powerless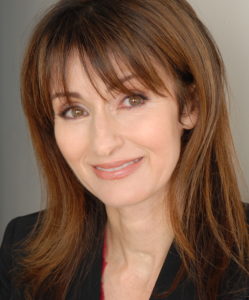 In 1995, Kate Adamson was a happy wife and fit, healthy mother of two young daughters. She was actively involved in physical fitness, eating a healthy diet and working out five days a week. Little did she realize how her commitment to a healthy lifestyle would serve her by saving her life in the present, not in some distant future.
One day she was in the gym, and the next evening she was lying inanimate in an intensive care unit.  At the age of 33, she had suffered a brainstem stroke that left her totally paralyzed — locked in her body, hearing and seeing all that was going on around her, yet not being able to move or communicate in any way. The doctors, assuming she could not hear them, were discussing whether or not to treat her.
Her husband, Steven Klugman, was told that if she lived, she would be a vegetable. In fact, it was her husband's commitment, and belief in the sanctity of life, as well as his skills as a lawyer, that were key to her survival and recovery. Statistically, she had one chance in a million to live. The doctors, even after it was clear she would survive, offered little help of actual recovery. They based their prognosis on the statistics. Steven based his on stubbornness and deep faith. They wanted Steven to be more realistic. He wanted them to be more positive.  He believed with all of his heart and soul that she would recover and acted accordingly.
Meantime, Kate remained frightened and isolated, living in pain with her endless thoughts in a motionless body. In her condition, she really could not even understand what was going on. She had no way of knowing when or if she would ever get better. Although there was a steady flow of visitors, she was alone inside her body, unable to communicate with anyone in any way.
Then, in a blink, her life changed.
Steven and a friend were in her room in the ICU, discussing a household question. Kate was answering it in her mind, because she, of course, knew the answer. Out of the blue, or pure desperation, Steven asked her if she could blink.  Could she, she asked herself, and thought, "I don't know. I'll try." She did it. Everyone was flabbergasted. Was this real or a coincidence? Steven urged her to do it again. It wasn't easy, but determined, she did it again. And again. Then, prompted to blink, once for "yes" and twice for "no," it was confirmed. Kate was alive and she understood.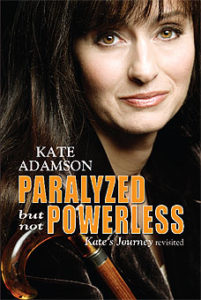 In that blink, she was a person again. This was monumental progress. Kate could communicate. She was a person who deserved to live, not just exist. It took months of sheer determination, very hard work and physical therapy, before Kate finally got her wish to go home — where more obstacles and challenges confronted her. In her book, "Paralyzed, But Not Powerless," she recounts the entire journey. I love the way her thoughts are interwoven throughout the story, as what she is thinking about is recorded alongside the storyline.  It gives one a sense of what it was like — the frustration, pain and longing for the life she once had, as well as her sheer determination and strong will to live. If you'd like to read some excerpts from the book, reply to this email and write KATE in the subject line and I'll email you a PDF.  Of course, if you'd like to read the entire story, you can also order the book from www.amazon.com.
While I've described a little of Kate's story, her life today is not about elaborating on the stroke or the physical pain she endured. In fact, it was the act of helping others that opened a door to her own recovery. First she formed a support group, then became a director for the stroke association and was asked to speak for an annual International Stroke Association. The crowd of 1,800 neurologists, surgeons, physicians and nurses in the field of strokes, was much larger than she anticipated. With legs shaking and her heart pounding, she stood – yes, stood – behind the podium. "As I spoke, you could have heard a pin drop. I began feeling at ease standing up there," she said. "The 10 minutes I was allotted went by quickly and the crowd broke into applause as I left the stage."
"As I sat down at my table, I realized that I could make a difference in other people's lives. I can help someone else who is hurting. I can help them on their journey, by sharing mine."  She began speaking nationally on behalf of the American Heart Association, and the American Stroke Association when it was formed in 1997. She was asked to testify before the United Stated Congress to help gain more funds for stroke and heart research.
Today she walks with a limp and cannot use her left arm, but otherwise leads a normal life. She travels the country as a motivational speaker, an advocate for the disabled, and to educate people on living with disabilities and the warning signs of stroke.
"This is not just about my struggle," she says, "but also yours, and that of thousands of ordinary people who become extraordinary by dealing with circumstances that have been thrust upon them."
When asked for advice on how families and friends can best help their loved ones who are "locked-out," Kate says, "It's the squeaky wheel that gets the grease." She encourages families to become actively involved in the medical decisions, even insisting on treatments when necessary, as her husband did for her. She also recommends playing music, human touch, and talking to the patient assuming he or she can hear you. "Treat anyone," she says, "as you would want to be treated."
The odds were a million to one against her; but because she had done the work, she had a fighting chance to survive. "Because of my health and fitness, resulting from proper diet and exercise, the willpower I developed in the process and God's grace, I survived," she says. "Today I am still the picture of health. It may be a slightly different picture than you're used to because I'm still partially paralyzed, but I enjoy the most significant recovery of anyone who has suffered this type of paralysis. I still watch my diet and exercise regularly. It is great being alive!"
To learn more about bringing Kate to your community, call me at 503-699-5031 or visit Kate's page on our website where you can also view a short video clip.

Walking On . . .
Loving My Skechers Shape-Ups
From what I've seen on the web, the jury is out on shape-up shoes. Do they deliver on their promises? When I bought my Skecher Shape-Ups last spring, I remember wondering, "Where's the proof? Will these things really tone my legs and firm my butt?" (For a hundred bucks, they better work miracles). When I tried them on in the store, my feet said, "Who cares? They feel like heaven." The shoes came with a DVD but I never watched it. (For the record, I never watched the instructional DVD that came with my dog from the pound either….). I just started walking, and walking and walking. They feel great, like walking on thick, firm cushions. There's a bounce in my step, and they're fabulous for my knees. I also notice that going downhill, instead of my toes pushing into the toes of my shoes, the rounded heels allow me to dig my heels in, taking the pressure off my toes, and my feet like that a lot. So, the shoes worked out great. For me the, proof is in the walking.
On the other hand, Bella the beagle, has been through 5 retractable leashes this summer, including a couple that were supposed to handle dogs up to 110 pounds. (She weighs 25.) Thank goodness the stores keep taking the non-functioning leashes back. I think we've finally found a winner in the Flexi we got at Petco. It retracts quietly and smoothly and hasn't stuck once. It was the high-priced model, like the shoes, although it didn't come with a DVD. I'm learning.
Until next time, take care of yourself for your well being and those you love.
Yours truly,
Barbara
PLEASE NOTE: The information shared in this e-news is designed to help you make informed decisions about speakers and the programs they offer. It is not intended as a substitute for any treatment prescribed by a doctor. If you suspect you have a medical problem, seek competent medical help.
About Our Services
You'll find many of our speakers on our website, SpeakWellBeing.com.
The Speak Well Being Group specializes in exceptional speakers for women's health and wellness, community and healthcare-oriented special events, including cancer survivor, breast health awareness, heart health and nurses appreciation programs. Our goal is to make it effortless to connect clients with the talent and expertise that will make speaker selection easy and ensure a successful event. We've been co-creating health and wellness through connections since 1998.
To learn more about our fabulous speakers and satisfied clients, visit our website at www.speakwelllbeing.com or call Barbara Christenson at 503-699-5031.
FOR YOUR WELL BEING respects your privacy and *does not* give out or sell our subscribers' names and/or e-mail addresses.